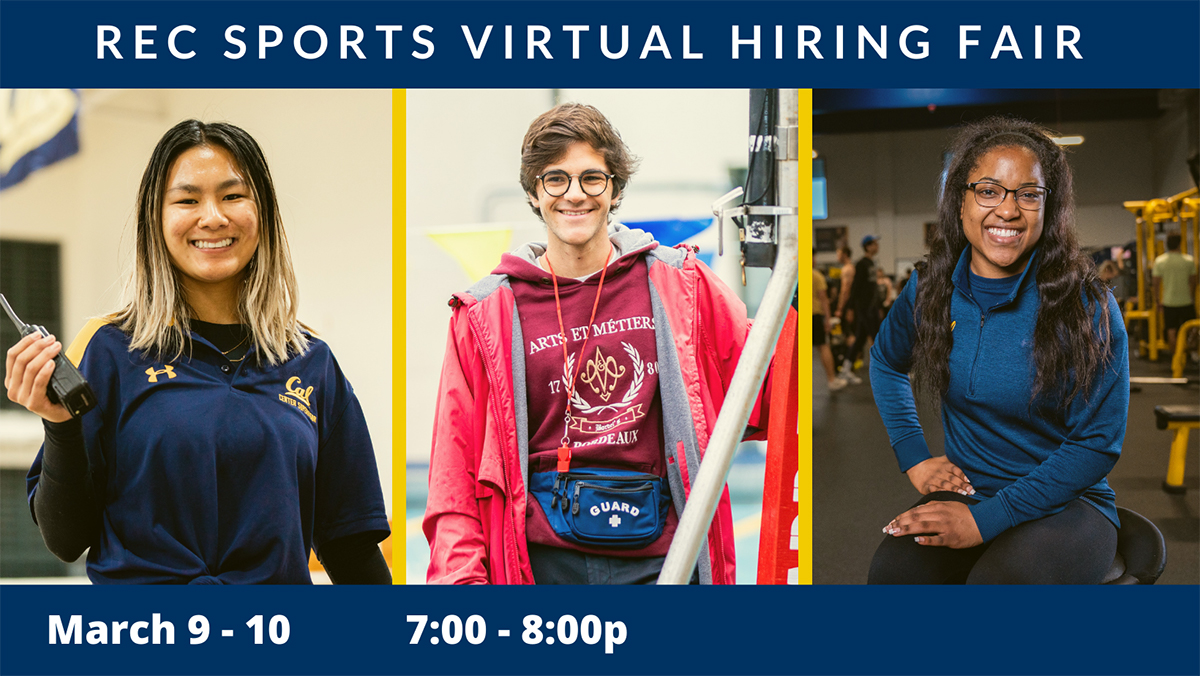 Event Start Date:March 9, 2021
Event End Date:March 10, 2021
Event Venue:
Looking for a job where you can have fun and learn valuable life skills? Need a Summer or Fall 2021 job?
Not only is Berkeley Recreation & Wellbeing one of the largest student employers on campus, we're also an employer who strives to support its student staff's development – personally and professionally.
Join us for our Virtual Hiring Fair March 9 & 10 from 7:00 – 8:00p (PST) to learn more about our positions and get you excited to find your fit and work with Berkeley Recreation & Wellbeing!
Learn more about:
Aquatics
Cal Adventures
Customer Service Center
Fitness / FitStaff
Intramural Sports
Martial Arts
Rec Ops
Youth Programs