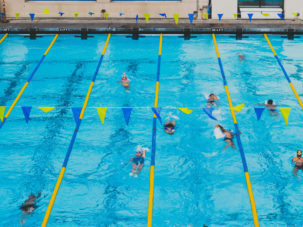 With the ongoing and extensive wildfires throughout Northern California, Recreation & Wellbeing is continuing to monitor the Air Quality Index (AQI) to inform any possible program cancellations.
As a result of current conditions, in which it is recommended that individuals limit time outside and refrain from heavy exertion, Recreation & Wellbeing has cancelled outdoor activities for Monday, September 14, including:
Rec Swim Reservation Lanes at Golden Bear Pool (All Sessions)
Strawberry Canyon Youth Programs
All cancellations will be posted to the Recreation & Wellbeing website and participants will be notified.
Cancellations are made in the best interest of the health and safety of the participants.
We encourage everyone to consult the resources provided by University Health Services (UHS) with regard to air quality and smoke inhalation before making their own decision to engage in physical and/or outdoor activities.