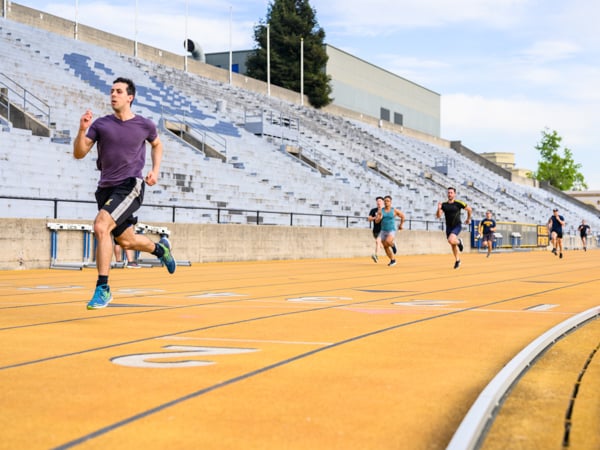 Get moving, have fun, and connect with friends when you join our campus community for six virtual 5K events starting on Saturday, May 2nd. To participate just download the free Strava app and join the Berkeley Recreation & Wellbeing 5K Club.
Complete your 5K at any time during each designated event day. Your choice: Go outside to run or walk (six feet apart!) or stay inside on a treadmill. If you use a treadmill for your 5K you will need to manually enter your participation information onto the app. Check the app messaging posts for event updates and fun fitness tips.
Download and print your Virtual 5K event bib and information sheet and start moving today.
Event Dates: Every Saturday, May 2–June 6
For more Recreation & Wellbeing online resources, visit: recsports.berkeley.edu/online