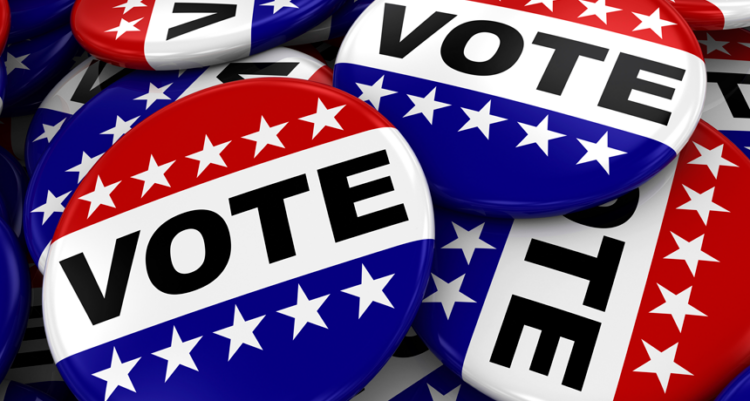 ---
Civic Engagement Tools for the Recreation & Wellbeing community
Vote Early on October 24! Find out more at #VoteEarlyDay2020

Take 2 minutes to Request Your Absentee Ballot
Take 30 seconds to Verify Your Voter Registration Status
Take 15 seconds to Sign Up for Election Reminders
Already Voted? Track your California ballot at Where's My Ballot?
Missed the October 19 Online Voter Registration Deadline?
It's not too late! You can still vote!
Same Day Voter Registration, known as Conditional Voter Registration in state law, is a safety net for Californians who miss the deadline to register to vote or update their voter registration information for an election.
Eligible citizens who need to register or re-register to vote within 14 days of an election can complete this process to register and vote at their county elections office, polling place, or vote center.
Find out more at Same Day Voter Registration.
Enroll in VOTE 101 bCourse
Enroll in VOTE 101 – Civic and Democratic Engagement at Cal – and you will be entered in a raffle for some great prizes after completing two modules. Stay up-to-date and get #VoteReady. Sign up for voter registration and election reminders from the ASUC Vote Coalition and Andrew Goodman Vote Everywhere Ambassadors by texting "Cal" to 56525.
The Daily Californian: Vote 101 course created to give UC Berkeley students voting information
Hey Californians, did you know?
If you are newly registering, the deadline to register online is October 19, but you can register in person through Election Day.
All registered voters in California will receive a ballot in the mail. Unlike past years when vote-by-mail ballots had to be requested, this year every voter will receive a ballot in their mailbox.
You can vote as soon as you receive your ballot.
Just fill it out, using blue or black ink, and put it in the return envelope.
Be sure to sign your name on the back and seal the envelope.
Put it in the mailbox. No stamps are necessary.
You can also drop off your completed, signed ballot at one of the official drop box locations.
Alameda County drop box locations; Contra Costa County drop box locations.
You can also drop off your ballot at any polling place on Election Day.
If you prefer to vote in person, do not discard your mail-in ballot. Instead, bring it with you to your polling station on Election Day. Bringing your ballot with you to your polling place will show that you have not yet voted and will make it easier for you to vote in person.
If you haven't registered to vote yet, or you have moved, it is not too late to register! You can register to vote online using our online tool above. In California, if you just need to change your address or want to check your registration status, visit the California Secretary of State website.
Let's Beat Stanford at the Ballot Box!
We may not be having Big Game this year, but we can still "Beat Stanford" at the ballot box! Help our university win by participating in the Pac-12 Voting Challenge by registering to vote and encouraging your friends to vote and be sure to follow @pac12votingchallenge on Instagram to stay updated!
Founded in 2019 by Berkeley student Miyako Iwata in collaboration with the Andrew Goodman Foundation and ALL IN! Campus Democracy Challenge, the Pac-12 Voting Challenge seeks to amplify young voices in American democracy by encouraging college students to vote based on healthy school rivalry.
For more information, follow @pac12votingchallenge on Instagram.
If you have any questions, contact Miyako Iwata, Founder and Student Lead of the challenge at eavpvotecoalition@asuc.org.
---
Shape Your Future, Take the #2020Census
It's Not Too Late. It's Quick and Easy. It's Safe and Secure.
Get Counted! Take the 2020 Census Today.